Detailed Rubrides Review. Why Choose This Dating Site?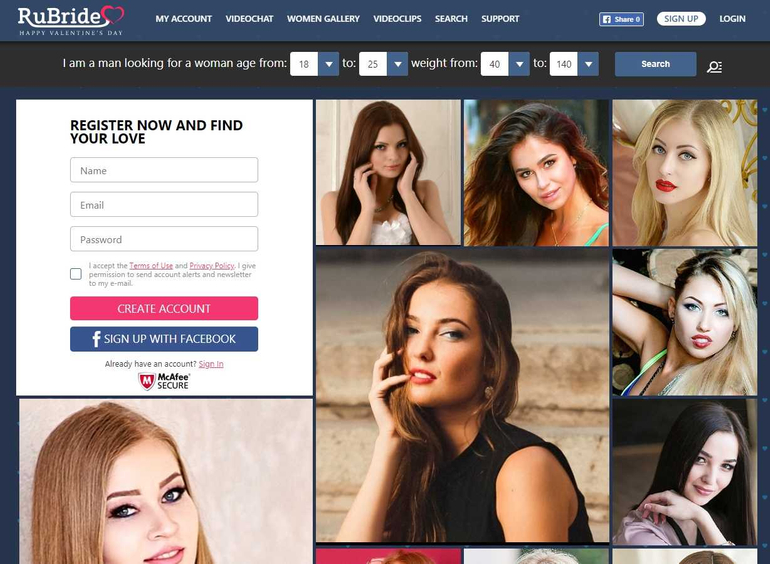 This online dating service is created to help single men to meet either a fling, flirt, online dating, soul mate or a serious relationship depending on the purpose. Women here have different goals too, so you have high chances to find the lady with the same intentions as yours. Very often men define Russian women as a specific type of appearance of Slavic women who are usually from Ukraine, Russia, and Belarus. It's well-known that usually these women are extremely attractive and have some features that distinguish them from other types of women.
Where to find Russian women?
Start your search before the registration. The list of women and their profile videos are available even if don't have an account. You can just browse a bit to see if there are a lot of women of your type. But to access more services you have to sign up. Good news: registration is free of charge. There is no membership fee. You pay only for some services that you order.
So, on this site, you can find women in two ways:
Here you can see different girls and women at first glance without setting any specific filters. The system shows them in random order. Their photos, age, and description are available.
Search for your soulmate by using different filters and tag characteristics concerning her country, age, height, weight, body type, marital status, level of English, eye color, hair color, religion, children, attitude to drinking and smoking. It strongly simplifies the process of the search and helps to find the one and only.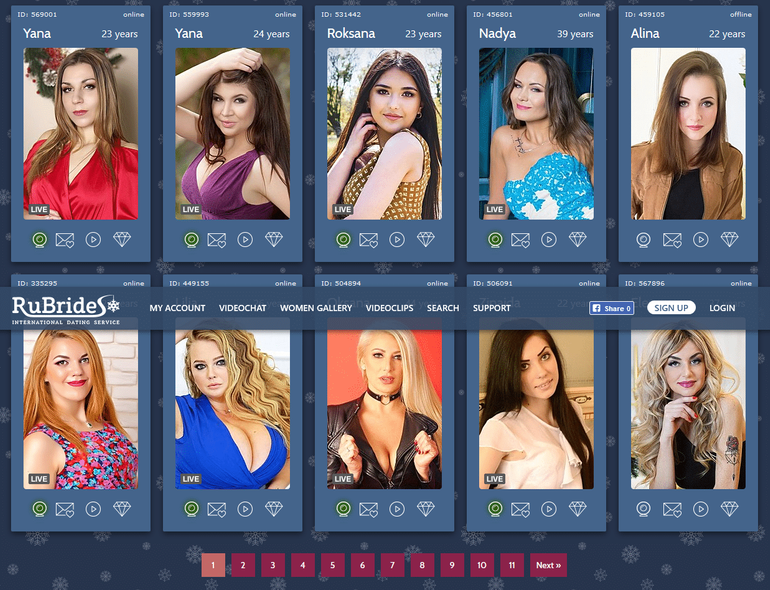 How to register on Rubrides?
To create an account you just need to fill a small form.
Provide a valid email address. Afterward, you will get a confirmation.
Create your password
Enter your name
Choose your country
Join the community of thousands of beautiful Russian women
You have an opportunity to sign up with your Facebook account so all necessary information will be uploaded automatically.
Next, you can complete your profile and add some personal information about your education, marital status, physical appearance, habits, occupation, hobbies, religion and a small description of yourself on 4-5 sentences.
Here we go, everything is completed.
Available services on Rubrides
Rubrides offers a set of services which could be very useful in defining whether this woman is exactly that desirable one. In Rubrides review, we found out which of them are paid and which are free of charge.
Free services
Set of possible free services:
The function assures that you won't lose attractive girls you are interested in even if there are a lot of them. Sometimes you can't write them right at that moment so creating of the favorite list is such a useful function.
Communication with several women at the same time
This site doesn't set any limitation concerning the number of women you would like to talk to. Sometimes it's difficult to choose at a glance the one and only. So enjoy and use your time efficiently.
Set of paid services on Rubrides
At the same time, some services are paid. Here they are:
This way is a more traditional one but saves the spirit of romantic vibes when you know each other through gradual questions and answers, and lets everything take its natural course. The service is paid, and the price depends on whether you've decided to write a letter or, for example, to choose 1 minute of chat. All prices will be mentioned below.
This way is perfect to make your communication more similar to the real talk if you don't have an opportunity to meet with her right now. To hear her voice, to see her gestures and smile. That means a lot.
Some women have their personal clips where they can tell something about themselves, share some stories. It's clear that video gives a much greater representation of the woman than just a description.
Even if you are so far from each other this site gives an opportunity to amuse a girl and send a gift. Gifts can be quite diverse: from flowers, toys, cosmetics, drinks, and food to gold rings, a monthly course in English, spa certificate or monthly gym admission.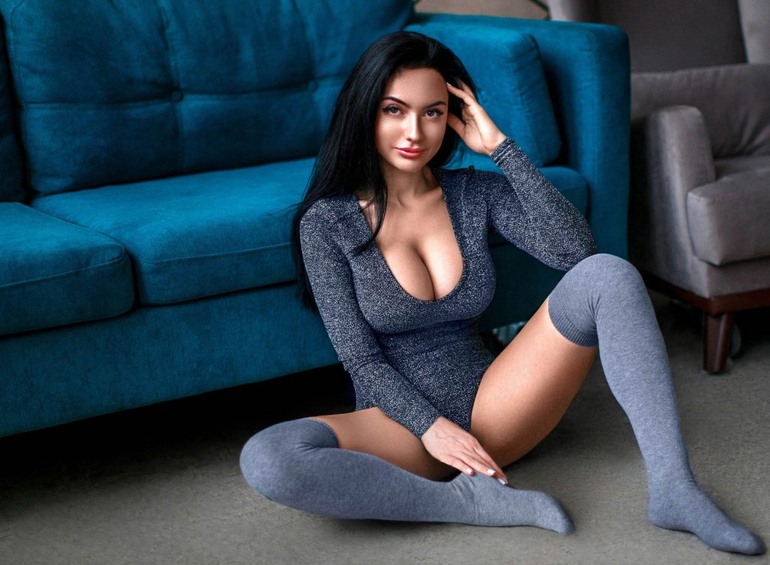 Prices
This dating site as some others doesn't have membership or subscription fee. Instead, you can choose some paid functions mentioned above that is very comfortable and fair. You pay only for the services that you use and nothing more. At the same time, you need to expect that spends can grow as far as there are many beautiful girls and women. To use several kinds of functions you need to buy credits. They accept Visa, MasterCard, American Express, Eurocard, Diners Club. For those who cannot use Credit Cards, they accept payments through Western Union and Money Gram. You can always see your current balance in your profile status.
Prices for the services
The prices of different services are as follows:
Writing a letter — 7 credits
One minute of chat — 1 credit
One minute of viewing a woman — 1 credit
One minute of video broadcasting — 1 credit
Video presentation — 10 credits
Cost of credits
€12 — 20 credits
€33 — 60 credits
€60 — 120 credits
€112 — 250 credits
€140 — 350 credits
€199 — 500 credits
€299 — 750 credits
Safety
The Company respects the privacy of its users and has developed this Privacy Policy to demonstrate its commitment to protecting privacy. We strongly recommend reading the Privacy Policy before registering. There are several categories of information they collect which are essential for accurate provision of the services. They are:
Profile information (name, address, date of birth, your physical appearance, occupation, hobbies, the purpose of acquaintance, interests, etc.)
Social contact (if you connected Facebook, it's a name, user ID, profile picture, cover photo, username, gender, networks, age range, language, country, friend list)
Geo-location from your device
Contact information (everything generated by you on the Website)
Technical data (login date and time, IP address, proxy, your device name, browser name and the address of the webpage)
Payment data (standard information like a cardholder name, billing address, card mask, IP-address).
Conclusion
Rubrides.com site has existed for quite a long period that demonstrates its reliability. In general, this service seems to be lovely place to date online that cares about its users and does its best to offer all that is needed. What about the pros, here they are:
Pros of using Rubrides:
Great choice of beautiful Slavic women
Data safety
Free registration
Simple navigation and nice site design
Affordable prices
Variety of services.
In conclusion, Rubribes helps thousands of single people find their true love and build together their happy lives. Why not try? Now it's your turn.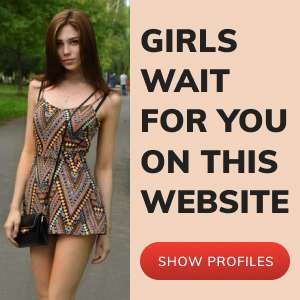 POPULAR RUSSIAN SITES
Kiss Russian Beauty
RussianCupid
Anastasia Date