Detailed GoDateNow Review. What Does It Have To Offer?
GoDateNow.com review is aimed at identifying its main strengths and weaknesses and describing all basic and special features. Read it carefully to learn everything about the site and to decide whether joining it is what you really need.
Women you meet on GoDateNow.com?
As mentioned above, GoDateNow connects stunning Slavic girls with single guys from various countries, in particular, from Western Europe and the US. Although there more Ukrainian women on the platform, men can also search for women from Russia, Belarus, Czech Republic, Kazakhstan, and Moldova.
One of the major advantages of the site is the high quality of profiles. Almost every woman there has lots of great photos, and some even upload videos. The information they provide about themselves is also very detailed. In other words, the team of GoDateNow knows how important such materials are. Every male member can see what is a girl look like and what kind of person she is before he spends his credits on interaction with this lady.
How to find your dream girl?
There are two ways to find matches on the site. If you have some time, you can look through the Members Gallery. If you want to see your best matches in a few seconds, click on Find Your Match. What is the difference between these options?
Members Gallery
There are two main sections in Members Gallery. You can look through the profiles of women and men and narrow your search results with one-click category search filters:
All – you see all users registered on the site, their profile photos and names
Online – you see all male or female members who are online right now
New – you see women or men who just signed up for GoDateNow com
New photos – you see the profiles of members who added new photos to their gallery
New videos –you see the profiles of female or male members who just upload new videos
In general, Members Gallery is created for new visitors who want to know whom can they meet on the site and for the members who want to broaden the search results and maybe find someone new.
Find Your Match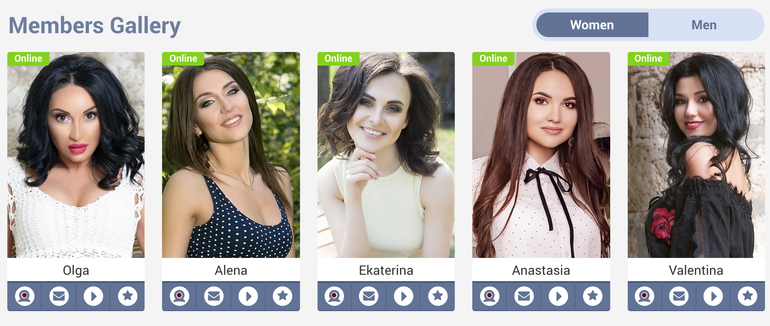 Most people who sign up an account on this site usually narrow search by various filters to narrow the search and find the best candidates for a relationship and marriage. Members can use the following search criteria:
Basic parameters: age, weight, height
Appearance: ethnicity, eye color, hair color
Lifestyle: drink, smoke, religion
Social background: marital status, education, children
Other: country and gender
You can also find a person by his or her ID.
In general, this set of filters is a pretty standard one. Nevertheless, most dating sites choose it for a reason: it allows a member to find best matches quickly and without any difficulty.
Ease of use
How to sign up for GoDateNow?
How to set up an account:
Enter your name
Provide your birthdate
Provide a valid email address (you will get a confirmation letter)
Select your gender
Select a gender of a partner (you cannot change it later)
Create a password
The whole procedure usually takes a few seconds. After you complete the registration form, you can fill out your profile and look through other users' profiles. Every new member who fills out his or her profile completely, get a nice bonus – 20 free credits to try any services provided by GoDateNow com. It does not even take much time – a user just needs to provide some info about the lifestyle, habits, marital status, character traits, ethnicity, and educational background.

Set of services
The most important criterion in choosing a dating website is the set of services it provides. Of course, the site design, prices, and support matter, but the great features are the main reason why a lot of single people from various countries are looking for their love on dating sites. In other words, this is the most significant section in our GoDateNow review. So, let us take a closer look at the free, as well as the paid services.
There are a few free of charge features like:
Registration (you can set up an account for free within a few seconds)
Advanced search (every member can use the advanced search by different filters without paying for it or for a premium membership)
Look through women's profiles, view photos they uploaded (there are different categories of photos, most of them are "free," and some are confidential, so you need to get access to these materials )
Read messages sent by other users
There are also paid features which are as follows:
Sending text messages and letters
View videos uploaded by the members
Video Chat
Text Chat
Transmitting video
Contact info (you can request a girl contact information if you really like her and want to send a gift or continue the conversations)
Is GoDateNow expensive or cheap?
This international dating site is neither cheap nor expensive. The prices are competitive, and the payment system is quite popular in the industry: members do not pay for monthly membership but buy credits to pay for the services they really use. This system has its advantages and disadvantages. On the one hand, you never spend money on what you do not use. For instance, if you want to keep in touch with one girl you met on the site, you still need to pay a certain amount for the membership. Moreover, if you do not visit a site during a month or two, you will still spend your money on premium status. On the other hand, if you communicate with lots of girls, buying the credits is less beneficial. You need to pay for every message you send and for every minute of video chat. In this case, fixed price is definitely better. Nevertheless, we cannot also deny that every man stop communicating with lots of girls and choose one or two ladies, sooner or later.
The prices of special features are as follows:
View video uploaded by a female member – 20 credits
1 minute of Video chat – 1 credit
1 minute of Text chat – 1 credit
1 minute of one-way video transmitting – 1 credit
Send 1 email – 7 credits
Get someone's contact info – 25 credits
As for the costs of credits, GoDateNow sets average market prices:
€12 – 20 credits
€33 – 60 credits
€60 – 120 credits
€112 – 250 credits
€140 – 350 credits
€199 – 500 credits
€299 – 750 credits
However, there are only three payment methods which are as follows:
Debit or credit card
Western Union
MoneyGram
Customer support
There are two ways to contact Support Department on GoDateNow com.
A member can fill in the ticket form: choose the subject, enter confirmation code, and write a letter or send an email to the email address support@godatenow.com.
Unfortunately, there is no support phone line. Still, the department works around the clock, so the members receive quick responses.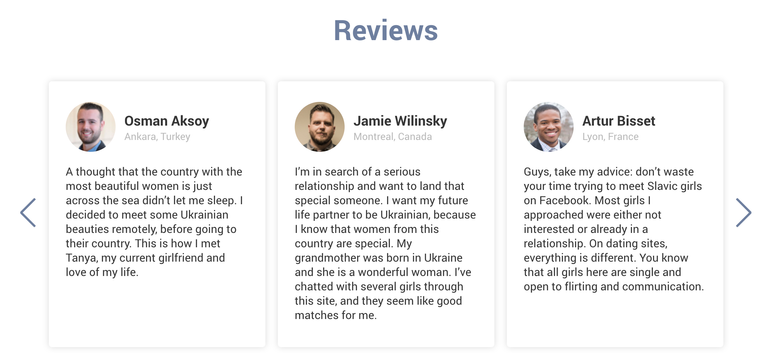 Dating safety
Dating safety is essential for every user who wants to keep his or her personal and financial data safe. That is why this is one of the most important criteria in choosing the platform. We advise you to read the info in Privacy Policy carefully before you become a member.
As for GoDateNow, it has a pretty reasonable policy. Like all dating sites, it collects users' data, in particular, contact information, profile information, technical data, payment data, and third party information (cookies and web beacons.) This data is necessary to maintain the high quality of dating services.
The company does not share a user's personal info except for the following cases:
If required by law
If it is necessary to provide the services (data may be shared with security and payment systems)
In case of business transfer (if a company is sold)
Conclusions
The main purpose of this GoDateNow site overview was to answer the question: "Is this site a really good platform to find love." The answer is pretty obvious. Yes, this is a great website for everyone who is looking for relationship with a good partner overseas.
It is not unique in the services it provides, but the team of GoDateNow com does its best to maintain the high quality of free, as well as paid features. The best thing about it is that everyone can sign up for free and give it a try without paying for a pig in a poke. If you fill out the profile, you get 20 credits. It is enough to send a few messages, talk with someone in video or text chat for 20 minutes or watch a video.
As for the site itself, the nice design and user-friendly interface is its major advantages. Even the new members understand how to use the functions without any effort. Prices are competitive too. The platform is not cheap, but it is less expensive than the services that other dating agencies provide.
To sum up, if you are looking for a good site with great features and reasonable prices, GoDateNow is a really good option.
Pros
Great website design
Bonus for completing profile
High response rate
Competitive prices
Big database
Data security
Cons
Only three payment methods, no PayPal
No support phone line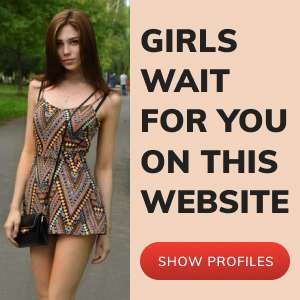 POPULAR RUSSIAN SITES
Kiss Russian Beauty
RussianCupid
Anastasia Date